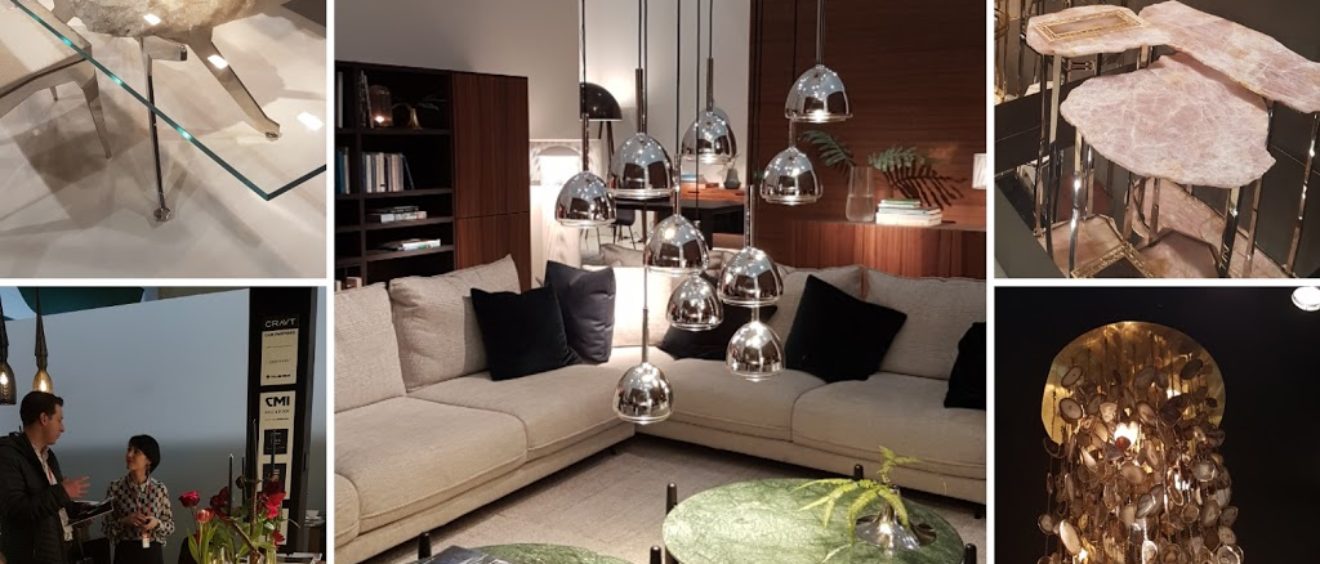 Trend hunting in Paris…
Maison et Objet, you have not disappointed. You have lived up to our imagination of what you were to be.
In our minds you were 110,000 sq.m. vast and 5,000+ brands interesting.
What you were was 39,000 footsteps of interesting and 400 photos of inspiring.
Monday morning 5am alarm brought more excitement than normal if woken at that time. The prospect of breakfast on the Eurostar was more appealing than my normal regime. Paris bound we were! Maison et Objet is one of the largest design shows in Europe and the word on everyone's lips in the design world in January is 'Paris'.
We are so excited to be part of this world full of creativity and the sort of people who make things happen. The sort of people who have a vision… see how a piece of furniture should look and create it; know how a room should be lit and make it so; know how materials work together and blend them.
For us here at Slightly Quirky, we were on the look-out for inspiration and new suppliers, as well as looking out for continuing and emerging trends. We were delighted to meet some existing suppliers as well as some exciting new contacts which we are looking forward to sharing with existing and new clients for 2018.
In terms of interior design trends, it was clear what is continuing to be popular: nature, semi precious stones, touches of brass and copper; and what we felt to be an emerging trend was the use of decorative louvre panels.
Paris, you too have not disappointed; in our 2 day whistle-stop tour we also managed to take in 6 iconic landmarks. These were appreciated all the better walking through the city at night as the lighting designer let loose on these architectural beauties has done a spectacular job. An added bonus to a moonlit walk through Paris are those buildings who may have splashed out externally with a lighting designer, yet lapsed internally and not allowed for curtains! Ever on the look-out for ideas and inspiration… or is that just called being nosey…?!