Taylor and Joe, Roehampton
'We enjoyed working with this company from start to finish and intend to hire them again in a few months' time; service was professional and friendly, and we felt Caroline and Deborah really understood what we were looking for- from style to budget. '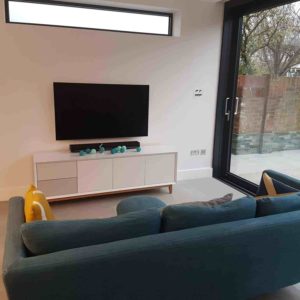 Hamish and Alison, Twickenham
'Slightly Quirky Ltd did the kitchen, lighting and interior design, for our kitchen extension, which formed the heart of a bigger building project. They were all very patient and a pleasure to work with. Deborah got us to try things we would not have otherwise tried and the end results were beyond our expectations. Meetings on site or at suppliers were always at times to suit us and nothing seemed too much trouble. All deadlines and budgets were met and they worked really well with our builders, despite having not worked together before. We were blown away by the end results and love our new space. We can't recommend them highly enough and would definitely use them again.'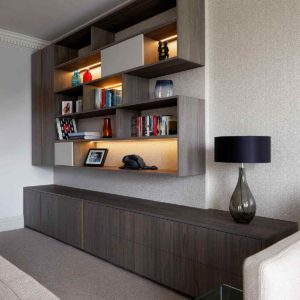 KUB3 Ltd.
'We have worked with Deborah and Slightly Quirky team for over 4 years and they are always a pleasure to work with. KUB3 LTD love producing furniture for them as their projects are interesting, unusual and well organised. If you require an interior designer with innate sense of design and great customer care then we strongly recommend using Slightly Quirky'.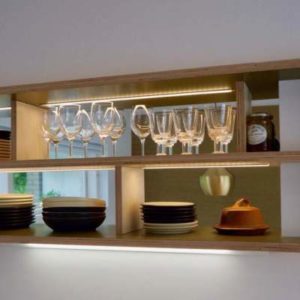 Karl Marrow Furniture
'We have worked with Deborah and the Slightly Quirky team for over 12 years on both small and large projects and they are always a pleasure to work with. Deborah's attention to detail and colour is fantastic. She listens carefully to clients' requirements and often approaches projects from a different perspective, coming up with designs which are not just the most obvious solution. She has a great comprehension of interiors and how to pull a scheme together through design, colour, material and texture. Slightly Quirky projects are interesting, often unusual and always hit the mark both in terms or practicality and style, as you can see by the selection of pieces below. We very much look forward to working on further projects with Slightly Quirky Ltd in the future'.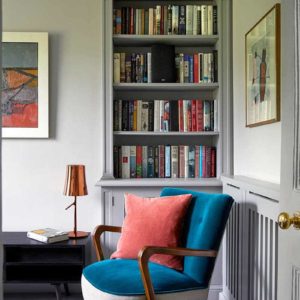 Anna Stathaki, Photographer
'I've recently photographed a project for Slightly Quirky in Chiswick and it was an absolute pleasure to work with them. Both Deborah and Caroline are very friendly and approachable people, professionals and knowledgeable in their field with great attention to detail and enthusiasm and great choices of fabrics. They had a clear vision of what they wanted to achieve which is always a massive help. They are great to work with and i would definitely highly recommend them. I look forward to working with them again on future projects'.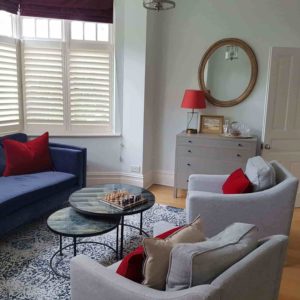 Mrs D., Walton-on-Thames
'I wanted to let you know how happy we are with the room. You brought that room back to life and the house finally feels (almost) finished, with this room connecting the refreshed hallway and kitchen. I smile every time that I walk through. Fantastic service. Showed up immediately, listened carefully to brief, worked to a tight budget and stayed with me when I changed my mind (a few times). Everything I hoped that a design service would be. Professional, friendly, totally client focussed.'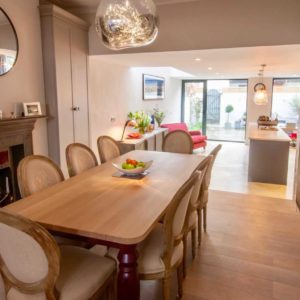 Victoria and Eoin, Highbury
'I hadn't thought about using a designer to help us, until I found Deborah's website and looked through her projects, all of which seemed so personal to the owners. Deborah came to look at the house, and within 5 months, she had completely transformed the downstairs into a space which we absolutely love. She was careful about budget, about listening to what we liked and timings. Plus, she was just an absolute pleasure to deal with at all times. If you are looking for a "Fairy Godmother" to make things better, as I was, look no further. I really recommend Deborah, and would definitely use her again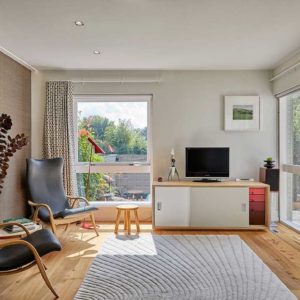 Carol and Cris, Taplow
'Deborah has worked tirelessly with us to develop and deliver a transformation to our 1966 rare example of Eric Lyons SPAN architecture, SQ injected a new life and design in a way that respects the original design and era, yet delivers an up to date home without loosing it's 60's heart. Deborah was able to come up with original ideas and fantastic attention to detail, which we either simply accepted or tweaked or enhanced based on our own ideas'.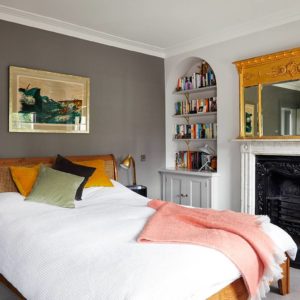 Kate and Nick, Chiswick
'Deborah has done a fantastic job helping us renovate our home. Right from the start 'got' our style very quickly and was brilliant at recommending new ideas that we would never have thought of ourselves, but that we loved. She stuck very tightly to our budget but still found interesting, unusual and quirky things that have transformed our home. I couldn't recommend her highly enough!'
'Deborah captured my ideas perfectly and fine tuned them to become a stylish home for our family. Absolutely worth the money spent and I already recommended Deborah!'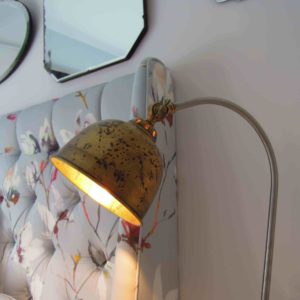 Laurie, Woking
'I can't recommend Deborah highly enough. I trusted her to deliver something that I wasn't brave enough or creative enough to do myself and she did an amazing job. She's a joy to work with'.
'Deborah had loads of brilliant ideas, recommendations and solutions to tricky problems. She's lovely to work with and for the amount of advice I got, her fees were very reasonable'.
'Deborah did an outstanding job in creating the best possible solution. She has redesigned the entire floor plan and lighting, and the result is fantastic'.
'I was impressed by the knowledge and creative ideas that was bought to the remodelling of my house. The help with builders etc. and made the job less stressful than it could have been'.
'Deborah came up with some super design ideas for my new apartment. I have been very impressed with Deborah's vision and professionalism'.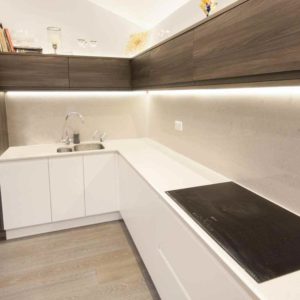 Lesley and David, Portobello Road
'A fantastic remodelling of my kitchen, bathroom and a bedroom. On both occasions she listened to what I needed and came up with designs that were both beautiful and gave me the changes that I needed'. We clicked straight away. Her input into the whole development became invaluable, to the point where every time I showed something to my partner he would ask if it had been 'quirked' before agreeing to it!'
Alix and Dan, Muswell Hill
'The response was brilliant. I was also able to approach them if l came across any pieces myself and needed reassurance that they would work'.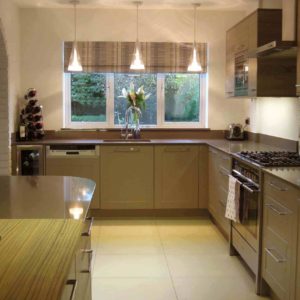 Lynne and Phil, Shepperton
'Deborah was fantastic from the moment I met her. She very quickly and accurately identified my likes and dislikes and incorporated these aspects into her amazingly creative design ideas'.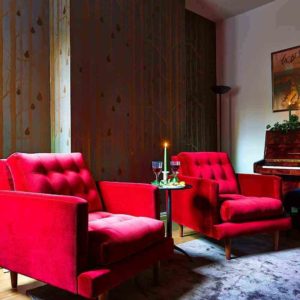 Caitlin and George, Palmers Green
'Deborah created an air of elegance but with an interesting twist – with a strong visual synergy throughout. Her designs are also practical: we now have good storage, excellent lighting and a terrific kitchen'.
Lucy and Andrew, Hampton Hill
'We have never used a designer before but from the first meeting we got on well and Deborah instantly understood what we were looking for!'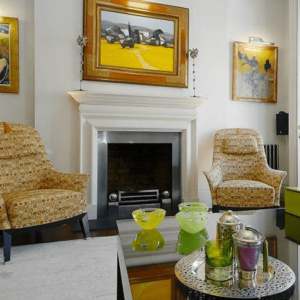 Alison, Knightsbridge
'I have hired Slightly Quirky for a few projects and plan to work with them again in the future. Deborah has an innate sense of design and colour and helped transform my house from bland to giving it a wow factor. She also organised for all of the work to be carried out including electrics, mirror installation, glass wall, bespoke wood work, soft furnishings, drapes, and painting. Furthermore she helped select furniture, fabrics, colours, wallpaper, light fixtures, etc. she is full of great ideas. I am sure she helped contribute to the property value of my house which sold within a week when it was time to move. I look forward to having her help transform my house again'.