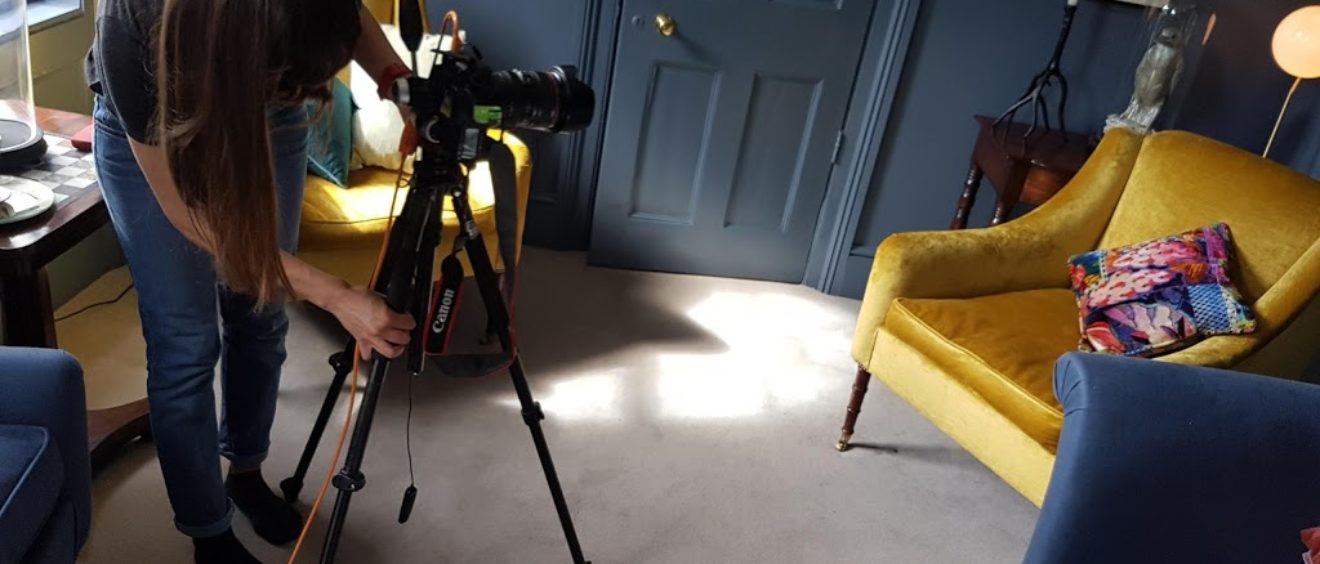 Photoshoot behind the scenes…
Sunday 30th August… Frantic last minute phonecalls and we managed to secure a location for our photoshoot Monday morning.
We'd found a fab new photographer, booked her in excitedly for her first job… 24 hours to go and we had no house to shoot. The origanal house we had lined up cancelled at the last minute… first impressions and all that, we didn't want to let her down, not a great start.
Luckily enough, a few phonecalls later, we managed to get access to another recently completed project. Our very lovely clients there were amazing and managed to do a fab job of a last minute tidy up ('don't open any cupboards' were our instuctions… for fear of all sorts tumbling out). None the less, we were greeted by fresh flowers and cups of tea… and the Hoover! To be fair, being so last minute, we had offered to contribute with the cleaning; however, our skills with a duster were redundant as, dispite summer holidays, full time jobs, 2 teenage girls, a cat… the house looked fab.
As glamerous as a photoshoot looks and sounds, it's hard work. The lived-in look is great to live in, but to get the right angle, the perfect shot, this requires a bit of juggling, moving furniture, grabbing extra props and improvising… pins, masking tape and blu tack, so it seems, are a photographer's best friend. Anna was fantastic, really professional, knows her stuff and fun to work with… she's also super prepared with a suitcase full of styling advice and a head full of hints of how to hide those untidy wires and make the curtains look just right.
After a great mornings work, shots backed up, blu tack back in the suitcase, Deborah and I head back to the studio, impatiently awaiting the images from Anna. Also looking forward to working with her again… hopefully a little less last minute next time.